Towards Security, Recovery, and the EU Green Agenda: Shaping Environmental Legal Doctrine of Ukraine
Panel discussion
Panel discussion
"Towards Security, Recovery, and the EU Green Agenda:
Shaping Environmental Legal Doctrine of Ukraine"
Date: September 28, 2023
10:00 – 17:00 (Kyiv time)
Hybrid format
… man has consciously and unconsciously inflicted irreparable damage to the environment in times of war and peace.
Richard A. Falk, 1973
Partners of the event: European Commission, Erasmus+ "Unlocking the transformative potential of Ukrainian universities to build climate-neutral and sustainable cities – UniCities", Project website: http://unicities.org.ua
In the aftermath of Ukraine's post-war recovery, the formation of environmental and legal doctrine serves as the bedrock for achieving sustainable development, reinstating ecological equilibrium, and ensuring environmental safety.
During the panel discussion, we will explore the following pressing topics:
Ensuring Environmental Safety and Security in the Face of Modern Challenges and Threats
Environmental Crimes and Ecocide
Aiming Net Zero for Environmental Protection, Safety and Security
Energy Justice and Green Transition
Pathways to Post-War Green Reconstruction and Recovery of Ukraine
Role of Green Energy in Ensuring Ukraine's Energy Security
Addressing Environmental and Climate Damages Arising from Russia's Full-Scale Invasion of Ukraine: Compensation and Restoration Efforts
Ukraine's Environmental Transformation on the Path to the EU
The event will be carried out in a hybrid format:

For online participation, please follow the link (Zoom) :
https://us06web.zoom.us/j/86929024126?pwd=4GAy7l8uz2CNbcLaJ8YbLOfAzMZRmQ.0z9ujdafbZ_jk8Lp
Access code: 971594
Webinar ID: 869 2902 4126
28 september 2023
10.00 - 17.00
Online
Registration of participants for the event in Zoom format
Free
SPEAKERS
MODERATORS
Fill form to finish the registration
Form is deprecated, please contact the webmaster to upgrade this form.
Thank you for registration!!
Dear Colleague,
Thank you for registering to attend the VII-th Kharkiv International Legal Forum.
We look forward to your participation. An official invitation would soon be sent to your email. Any queries, please email to forum@nlu.edu.ua.
See you at VII-th Kharkiv International Legal Forum on September 25-29, 2023!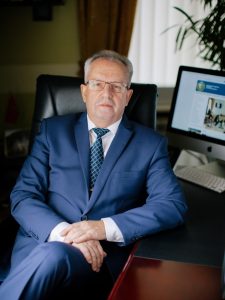 Co-Chairman of Organizing Committee
Rector of Yaroslav Mudryi National Law University
Anatoly Hetman