Antidiscrimination
Satellite event
V-TH KHARKIV INTERNATIONAL LEGAL FORUM
(September 20-24, 2021)
CONSTITUTIONAL SALON
"ANTI-DISCRIMINATION"
September 22, 2021
Partners:
Coordinator of the OSCE projects in Ukraine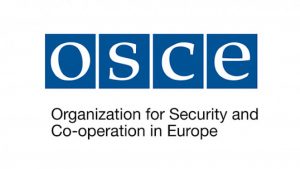 Topic: Anti-discrimination as a key element of the rule of law and a condition for the existence of a constitutional space of equality; discrimination based on sex / gender, religion, race, ethnicity, age, sexual orientation, other protected characteristics, its social and legal nature and means of counteraction.
During the event a Ukrainian translation of Ruth Bader Ginsburg's book "My Own Words" will be presented.
The constitutional salon will exhibit the art-object of the artist Mariia Fysyna "Dandelion".
Who attends the event: judges, lawyers, prosecutors, civil servants, legal scholars, students, graduate students, law school teachers, representatives of human rights NGOs, anyone interested in combating discrimination.
Location:
offline speakers – Yaroslav Mudryi National Law University Library&Learning Center, 6th floor, open space (84 Pushkins'ka St., Kharkiv, Ukraine)
offline participants – invitation only
online speakers – ZOOM
online participants – ZOOM
Time: 10.00 – 15.00
The aim of the event is to create a space for open intellectual discussion on the breadth of the discriminatory spectrum, possible manifestations of discrimination, vulnerability of individuals and groups of people, understanding the nature and causes of discriminatory practices, creating and implementing anti-discrimination policies.
Moderator: Olena Kharytonova, Associate Professor, Criminal Law Department n. 1, Yaroslav Mudryi National Law University, OSCE Legal Expert.
22 september 2021
10.00-15.00
6-th floor, Library & Learning Center of the Yaroslav Mudryi National Law University
Registration of participants for the event in Zoom format
free
speakers
moderator
Thank you for registration!!
Dear Colleague,
Thank you for registering to attend the VI-th Kharkiv International Legal Forum.
We look forward to your participation. An official invitation would soon be sent to your email. Any queries, please email to forum@nlu.edu.ua.
See you at VI-th Kharkiv International Legal Forum on October 4-7, 2022!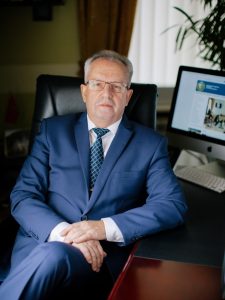 Co-Chairman of Organizing Committee
Rector of Yaroslav Mudryi National Law University
Anatoly Hetman