Olga Poiedynok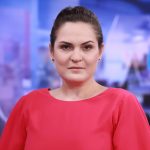 Associate Professor at Taras Shevchenko National University of Kyiv, Institute of International Relations, Department of International Law, Chair of the Legal Education Committee, Vice-Chair of the Gender Policy Committee, Vice-Chair of the International Law Committee, Ukrainian National Bar Association.
Olga teaches Human Rights Law, International Migration Law, Law of Treaties, International Law in Domestic Legal Systems, Diplomatic and Consular Law, Protection of National Minorities and Regional or Minority Languages.
Olga is a Member of the Public Council of the Ministry of Education and Science of Ukraine and the Public Council at the State Migration Service of Ukraine, where she prepares bills and draft bylaws on relevant issues, provides advice on Ukraine's obligations under international law, participates in public hearings and discussions. As a Member of the Board of NGO «Center for Family Law Studies», Olga Poiedynok launches and implements family law projects, including rights of children, parental rights, domestic violence, gender equality and same-sex partnerships. As Chair of the Board at NGO "Contemporary Law Studio" she is managing the Studio's activities dealing with topical issues of domestic and international law, developing and implementing projects, drafting legislation, carrying out research and training. In 2018-2020 Olga served as a member of the Scientific Advisory Board at the Supreme Court. She is a Member of Academic Advisory Board, Public Organisation "La Strada – Ukraine".
Olga is an independent attorney-at-law: legal representation and advice on matters related to human rights, international family law including international child abduction, nationality and other personal status issues, refugee law, private international law. Olga is a member of the Association of Advocates of Ukraine: Chair of the International Family Law Section of the Family Law Committee, Head of the Legal Education Policy Committee (2017–2019)
Olga Poiedynok is the author of more than 70 articles and chapters in collective monographs on topical issues of international public and private law.