SUSTAINABILITY IN TRANSITION: CORPORATE RESPECT FOR SOLIDARITY
PANEL DISCUSSION
Concept
Kharkiv Forum Panel Discussion
5th of October 2022
Time: 9.30 – 17.00 Kyiv time (8.30 – 16.00 CET)
English and Ukrainian; simultaneous translation will be provided
Hosted by:
Law Group | Wageningen University and Research, the Netherlands

 

Website: www.wur.nl

International Lab on Business and Human Rights | Yaroslav Mudryi National Law University, Ukraine

Website: www.nlu.edu.ua
The project is co-financed by the Governments of Czechia, Hungary, Poland and Slovakia through Visegrad Grants from International Visegrad Fund. The mission of the fund is to advance ideas for sustainable regional cooperation in Central Europe.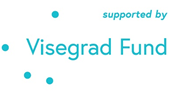 In cooperation with:
| | | |
| --- | --- | --- |
| REBALANCE Project within Horizon Europe Framework Programme | | |
How can we transform our economy and society to maintain quality of life in a sustainable way? How will people living in relatively poorer socio-economic conditions be able to catch up with and/or be included in the transitions that we deem necessary to sustain our economy and our environment? How, if at all, should we incorporate our legal and ethical responsibility for past, present and future resource use vis-à-vis future generations and the rest of the world?[1]
These most important questions of our time need ambitious and well-balanced answers. This historical moment provides unprecedented opportunities, in this respect, given a series of recent developments:
Regulatory developments: the emergence of mandatory human rights and environmental due diligence legislations in several EU MSs and at the EU level (e.g. the EU proposed Corporate Sustainability Reporting Directive + Corporate Sustainability Due Diligence);
Judicial developments: a series of ground breaking judicial decisions[2] and petitions[3] that have contributed to clarifying the legal duties of businesses in relation to human rights and climate change;
Policy developments: the Paris Agreement, the 2030 Agenda for Sustainable Development and the EU Green Deal bring to the forefront the role of private actors in contributing to the sustainability transitions;
Societal developments: the COVID-19 pandemic and the war of aggression on Ukraine, which have re-ignited the debate on the role and duties of businesses as societal actors in times of crisis.
These developments pose special challenges for new democracies. A hard reality for them is that the current model of (economic) development is not rights-based and business models are still not human rights oriented. It leaves the profit-maximization mantra of modern shareholder value-oriented corporations untouched and, in fact, extends it as a guiding ideal to tackle a variety of social and environmental issues, providing an opportunity for governments to privatize public problem-solving and to retreat from essential public domains. There is a need to reorient the role and purpose of corporations in society. Merging business and human rights requires moving from the state-centric outlook on human rights and the corporate-centric view on corporate social responsibility, to a rightsholder-centered understanding of BHR[4] based on the intrinsic normative force of human rights. This challenge requires a level of interdisciplinary dialogue.
On 23 of June 2022, the European Council has decided to grant the status of candidate country to Ukraine, a country in which there is a full-scale war. This unprecedented decision shows a new dimension of the concept of solidarity and opens a new page for the implementation of the Sustainability Agenda which, in particular, forces us to rethink the role of business conduct.
In this context, for the Panel Discussion, we propose to focus on the concept of solidarity and what it means for the European legal order and what is its impact on the legal systems of a candidate countries. We are looking to elucidate the role of solidarity for achieving the Sustainable Development Goals with special attention to situation of instability, in particular the impact of the Russian full scale invasion of Ukraine. We don't pretend to uncover all the dimensions of solidarity's impact on the sustainability agenda. Instead, we focus on the role of responsible business conduct and discuss the concept of corporate respect for solidarity from a legal perspective. Special attention will be paid to the role of corporate solidarity in times of war and post-war rebuilding, and in the light of challenges caused by forced migration. We are going also to discuss instruments to build corporate solidarity based on business and human rights approach.
Non-exhaustive list of questions for the Panel discussion is following:
Solidarity as a fundamental value and principle of the European legal order. Solidarity and Human Rights;
Essentiality of solidarity for the Sustainability Agenda in turbulent times;
Solidarity beyond the EU and its application to candidate countries;
The role of non-state actors in implementing the Sustainability Agenda through the prism of solidarity;
Corporate respect for solidarity in times of war and in the post-war period;
Human rights obligations of private providers of essential goods and services;
Forced migration in times of war and the role of private actors to minimize the risks of forced labour;
Building of corporate solidarity based on business and human rights approach.
The Panel will include:
General discussion on Solidarity, Human Rights and Corporate Actors (9.30-13.00 Kyiv time, 8.30-12.00 CET);
Webinar on "Forced migration in times of the war and the role of private actors to minimize the risks of forced labour" (14.00 – 15.30 Kyiv time, 13.00 – 14.30 CET);
Webinar on "Corporate solidarity based on business and human rights approach instruments" (16.00 – 17.00 Kyiv time, 15.00 – 16.00 CET).
[1] See Josephine van Zeben, The European Green Deal: The future of apolycentric Europe?, Eur Law J.2020;26:300–318.
[2] E.g. the Vedanta and the Shell case.
[3] E.g. the 'Carbon Majors' petition in the Philippines; Sacchi et al.
[4] Wettstein, Florian. 2022. Business and Human Rights: Ethical, Legal, and Managerial Perspectives. Cambridge: Cambridge University Press.
5 october 2022
9.30 - 17.00
Online
Registration of participants for the event in Zoom format
Free
SPEAKERS
MODERATOR
Fill form to finish the registration
Form is deprecated, please contact the webmaster to upgrade this form.
Thank you for registration!!
Dear Colleague,
Thank you for registering to attend the VI-th Kharkiv International Legal Forum.
We look forward to your participation. An official invitation would soon be sent to your email. Any queries, please email to forum@nlu.edu.ua.
See you at VI-th Kharkiv International Legal Forum on October 4-7, 2022!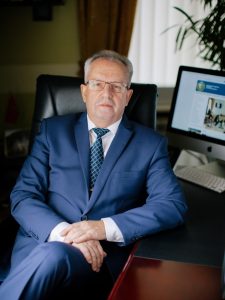 Co-Chairman of Organizing Committee
Rector of Yaroslav Mudryi National Law University
Anatoly Hetman