Olga Martin-Ortega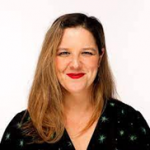 Dr. Olga Martin-Ortega, Professor of International Law at the School of Law and Criminology. She leads the Business, Human Rights and Environment Research Group and undertakes research on multinational enterprises and human rights, public procurement and human rights, post-conflict reconstruction and transitional justice.
Before joining Greenwich, she was Senior Research Fellow at the Centre on Human Rights in Conflict (CHRC), School of Law, University of East London.
Prof. Martin-Ortega is a member of the Board of Trustees of Electronics Watch and The Corporate Justice Coalition. She is also a member of the Board of Directors of the London Universities Purchasing Consortium and the Steering Committee of the International Learning Lab on Procurement and Human Rights.