Protection of War Victims in Ukraine
PANEL DISCUSSION
Co-hosts:
Research Centre for Transition Justice at the Yaroslav Mudryi National Law University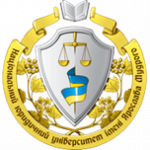 The Leibniz Institute for East and Southeast European Studies (IOS)

Project Sunflowers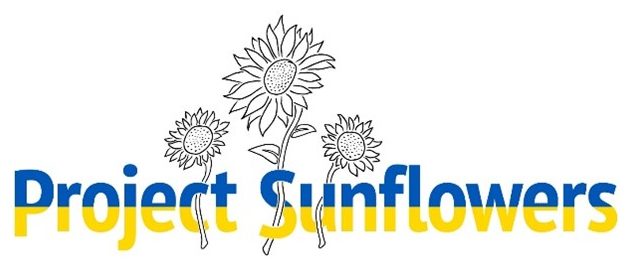 Centre for International Humanitarian Law and Transitional Justice

Sponsor:

DESCRIPTION
Russia's full-scale invasion of Ukraine became the biggest attack in Europe since World War II. Over the past six months, more than 13,000 civilians have been killed or wounded. This is more than in the eight years of the armed conflict with Russian militaries and proxies in Crimea and Eastern Ukraine when around 11,000 people were affected. This is the data we know at the moment; the number will increase significantly after the de-occupation of the territories controlled by Russia now.
The amount of people who became victims of Russian aggression is much larger. It brought the suffering of millions of people: hundreds thousands of civilians were forcedly deported to Russian territory, almost every city of Ukraine was bombed, the whole cities were wiped off the earth, and multi-story residential areas, which were the houses of hundreds of thousands of people, were significantly destroyed, hospitals, cultural property, schools, administrative facilities, water stations and electrical systems have been ruined, millions of Ukrainians became IDPs and refugees.
It is difficult to estimate now the number of people who became victims of international crimes and gross violations of human rights. That is why national and international efforts should be a response to the consequences of this war. International crimes committed during this armed conflict should be prosecuted within all the possible jurisdictions: national and international (ICC, Special Tribunal for the Crime of Aggression against Ukraine), and victims of this war should and victims of this war should receive remedies and reparations. The problem of reparations is complicated by the lack of unified international instruments and mechanisms to respond to this challenge – repairing such a large number of victims. Each branch of international law (international humanitarian law, international human rights law, international criminal law) has its own definition of victims. Only several of them have permanent reparative mechanisms with limited competence: the ECHR's jurisdiction is limited to Russian withdrawal from the ECtHR, and the ICC can compensate only victims of crimes committed by persons found guilty. There is no IHL rule or mechanism aimed at direct reparations to victims of armed conflict. There are only a few precedents in history when victims of armed conflicts have been directly compensated, and it was always within the special ad hoc mechanisms.
Victims' participation in all the processes of discussing and creating the reparative instruments and mechanisms is more than essential now. There should be no policy "for victims without victims". Thus, a question which needs to be answered now – is how to apply the victim-centred approach to state policy in the most productive way.
Among the victims are the most vulnerable groups – women and children, whose amount continues to grow. There is a lack of proper state policy aimed at their protection. Thus, the adequate, comprehensive, victim-inclusive reparations programme is ever more urgent now.
Civil society organisations are important partners for national authorities and international accountability mechanisms. Nevertheless, they should seek to prevent or minimise any unintended adverse effects of their documentation activities. The presence of multiple civil society organisations and stakeholders in the same accountability sector using different standards and tools gives rise to the risk of over-documentation, increases the risk of re-traumatisation of victims and can compromise the quality of evidence available for accountability purposes. Thus, NGOs, media and human rights activists need to be familiar with particular guidelines to ensure the safety and well-being of persons providing information, especially victims of international crimes.
By creating this Panel discussion – "Protection of War Victims in Ukraine," we try to find the answers to the following issues:
fragmentation of victims' protection in different branches of international law;
different dimensions of the definition of the war victims in Ukraine, gaps in legal protection of victims;
possible avenues of protecting the rights of victims of this armed conflict: ICC, ECHR, Special Tribunal for the Crime of Aggression, ad hoc Compensation Mechanism etc.;
judicial, quasi-judicial and non-judicial mechanisms as means of redress for victims;
the role of victims in victims-centred transitional justice processes in Ukraine;
women and children as the most vulnerable categories of victims in this war;
short-, medium and long-term strategy of reparations to victims of ongoing armed conflict.
PANEL TIMETABLE
9:30 – 10:00 Kyiv time, 8:30 – 9:00 CET
OPENING
Moderator – Dr Oksana SENATOROVA
10:00 – 11:40 Kyiv time, 9:00 – 10:40 CET
I Panel Discussion "The Role of International Judicial Institutions in the Protection of Victims of War"
Moderator – Dr Cindy WITTKE
12:00 – 13:40 Kyiv time, 11:00 – 12:40 CET
II Panel Discussion "Current Challenges of the Protection of Victims of War in Ukraine"
Moderator – Dr Ewa HOFMAŃSKA
PANEL PROGRAMME
OPENING
9:30 – 10:00 Kyiv time, 8:30 – 9:00 CET
Moderator – Dr Oksana SENATOROVA
INVITED GUESTS:
Anatoliy Getman – Rector of Yaroslav Mudryi National Law University;
Brigitta Triebel – Head of Kharkiv office of Conrad Adenauer Stiftung;
Iryna Mudra – Deputy Minister, Ministry of Justice of Ukraine;
Cindy Wittke – Head of the Political Science Research Group at the Leibniz IOS;
Ewa Hofmańska – President of the Executive Board of the Foundation Sunflowers;
Yuriy Belousov – Ukraine's Chief War-Crimes Prosecutor of the Prosecutor General's Office of Ukraine;
Ganna Hrystova – Head of the Project "Internal Displacement in Ukraine: Developing Durable Solutions", Council of Europe Office in Ukraine;
Oleksandra Matviychuk – Head of the NGO "Center for Civil Liberties".
4 october 2022
9.30
Online
Registration of participants for the event in Zoom format
Free
SPEAKERS
MODERATORS
Fill form to finish the registration
Form is deprecated, please contact the webmaster to upgrade this form.
Thank you for registration!!
Dear Colleague,
Thank you for registering to attend the VI-th Kharkiv International Legal Forum.
We look forward to your participation. An official invitation would soon be sent to your email. Any queries, please email to forum@nlu.edu.ua.
See you at VI-th Kharkiv International Legal Forum on October 4-7, 2022!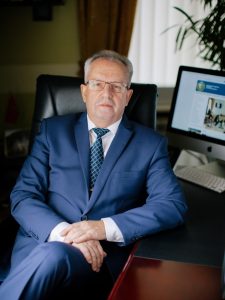 Co-Chairman of Organizing Committee
Rector of Yaroslav Mudryi National Law University
Anatoly Hetman