AI, justice and public power (continued)
Panel discussion
Panel discussion
"AI, justice and public power"
Dates: September 26 and 27, 10.00 – 13.30 (Kyiv time, 9.00 – 12.30 CET)
Language: English
Format: online
Artificial intelligence technologies today can be perceived as both great benefits and great dangers, but one thing cannot be denied: these technologies have a serious impact on people and societies.
In this panel discussion, we will discuss the significant changes and implications produced by artificial intelligence systems, including the challenges AI poses to human rights, the rule of law, justice, democracy, legal systems and legal orders. We will also address the issue of liability for actions caused by artificial intelligence systems and discuss European regulatory proposals in this area. In addition, we will focus on the use of artificial intelligence technologies in courts and public authorities to solve issues of public interest and specific groups both under normal circumstances and in emergency situations.
The event is organized by the Yaroslav Mudryi National Law University in partnership with the National Academy of Legal Sciences; this event is also part of the project The Jean Monnet Center of Excellence European Fundamental Values in Digital Era, 101085385 – EFVDE – ERASMUS-JMO-2022-HEI-TCH-RSCH. Funded by the European Union. Views and opinions expressed are however those of the author(s) only and do not necessarily reflect those of the European Union or EACEA. Neither the European Union nor the granting authority can be held responsible for them.
27 september 2023
10.00 - 13.30
Online
Registration of participants for the event in Zoom format
Free
SPEAKERS
MODERATORS
Fill form to finish the registration
Form is deprecated, please contact the webmaster to upgrade this form.
Thank you for registration!!
Dear Colleague,
Thank you for registering to attend the VII-th Kharkiv International Legal Forum.
We look forward to your participation. An official invitation would soon be sent to your email. Any queries, please email to forum@nlu.edu.ua.
See you at VII-th Kharkiv International Legal Forum on September 25-29, 2023!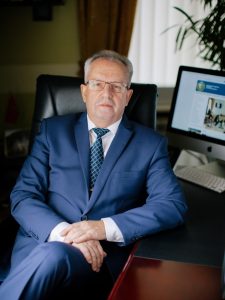 Co-Chairman of Organizing Committee
Rector of Yaroslav Mudryi National Law University
Anatoly Hetman