Yulia Razmetaeva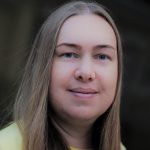 Yulia Razmetaeva is a Head of the Center for Law, Ethics and Digital Technologies at Yaroslav Mudryi National Law University (Ukraine) and Uppsala University visiting researcher (Sweden).
She is the author of the books "Human Rights as a Fundamental Value of Civil Society" (2013) and "Doctrine and Practice of Human Rights Protection" (2018), as well as the author of more than 100 scientific and analytical publications devoted to human rights in the digital age, artificial intelligence, challenges of digitization.
Since 2016, she has been an expert on national and international projects on law, values and technologies. Her current researches into the deep implications of algorithmization were supported by The Royal Swedish Academy of Sciences (KVA) and by the Marcus and Amalia Wallenberg Foundation with project affiliated with The Wallenberg AI, Autonomous Systems and Software Program – Humanities and Society (WASP-HS).