Right to a Fair Trial in Civil Procedure: Current Challenges and Perspectives
Panel discussion
Discussion panel
"Right to a Fair Trial in Civil Procedure: Current Challenges and Perspectives"
Date: September 25, 2022, 10:00 – 15:00
Coordinator: Dr. Tetiana Tsuvina
International standards of access to justice and fair trial are important in the context of the crisis caused by the ongoing war in Ukraine, especially taking into account international obligations under para 1 art 6 of the European Convention on Human Rights and an obtained status of the Candidate Country to the EU. The situation now is extremely hard for the Ukrainian judicial system, which faces different challenges, such as: changing the territorial jurisdiction and displacing of the courts and judges; transferring the cases from one court to another; reconsidering the right to be heard in the view of internally displaced persons' inability to attend hearings; practical obstacles to gain the legal aid; the need to adhere to the reasonable time requirement and to develop methods for accelerating of the proceedings; providing access to public registers, especially to the State Register of Court Judgments and the case-law of the Supreme Court; difficulties arising in conducting a trial in different categories of the cases (adoption cases, jury trials, cases connected with the incapability of the person and custody etc.); emergence of the new categories of cases, connected with the war aggression, and the immunity of Russian Federation etc. The discussion panel is aimed to create a platform for fruitful professional discussion of practical challenges for civil justice during the war and further development of civil justice in terms of international standards of fair trial, taking into account the need for further adaptation of Ukrainian legislation to EU legislation.
25 september 2023
10.00 - 15.00
Online
Registration of participants for the event in Zoom format
Free
SPEAKERS
MODERATOR
Fill form to finish the registration
Form is deprecated, please contact the webmaster to upgrade this form.
Thank you for registration!!
Dear Colleague,
Thank you for registering to attend the VII-th Kharkiv International Legal Forum.
We look forward to your participation. An official invitation would soon be sent to your email. Any queries, please email to forum@nlu.edu.ua.
See you at VII-th Kharkiv International Legal Forum on September 25-29, 2023!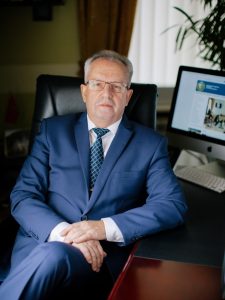 Co-Chairman of Organizing Committee
Rector of Yaroslav Mudryi National Law University
Anatoly Hetman