PROBLEMS OF ADAPTING THE CRIMINAL LEGISLATION OF UKRAINE TO THE ACQUIS COMMUNAUTAIRE OF THE EUROPEAN UNION
PANEL DISCUSSION
Draft program of the discussion platform on the topic
«Problems of adapting the criminal legislation of Ukraine to the acquis communautaire of the European Union»
on the margins of the VI Kharkiv International Legal Forum
October 5, 2022
Time: 13.00–18.00 EEST (12.00–17.00 CEST)
The discussion will be held in a mixed format: four discussion platforms connected to each other using the Zoom service.
Discussion platforms will be located:
1) Ukrainian – Lviv, Lviv State University of Internal Affairs;
2) Lithuanian – Vilnius, Vilnius University;
3) Polish – Krakow, Jagiellonian University;
4) Croatian – Zagreb, University of Zagreb.
Working languages: Ukrainian and English with simultaneous translation.
5 october 2022
13.00 - 18.00
Online
Registration of participants for the event in Zoom format
Free
SPEAKERS
MODERATOR
Fill form to finish the registration
Form is deprecated, please contact the webmaster to upgrade this form.
Thank you for registration!!
Dear Colleague,
Thank you for registering to attend the VI-th Kharkiv International Legal Forum.
We look forward to your participation. An official invitation would soon be sent to your email. Any queries, please email to forum@nlu.edu.ua.
See you at VI-th Kharkiv International Legal Forum on October 4-7, 2022!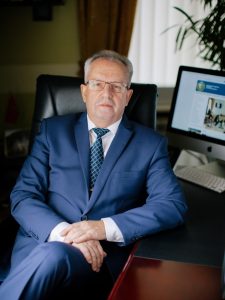 Co-Chairman of Organizing Committee
Rector of Yaroslav Mudryi National Law University
Anatoly Hetman