Life hacks for preparing and publishing research results
Workshop for young scientists
Workshop for young scientists
"Life hacks for preparing and publishing research results"
Date and time: September 26, 15.00 – 17.00 (Kyiv time)
Language: Ukrainian
Format: online
What would await researchers in the dark waters of scientific research? How to write argumentatively, clearly and attractively? How to plan and structure research? How to describe the methodology? How do you give your article an accurate, attention-grabbing title? Where to send the results of scientific research for publication? What will the reviewers evaluate?
All the pitfalls, fuckups and discoveries that we are willing to openly share will be available to participants and participants of this workshop for young researchers.
The event is organized by the Yaroslav Mudryi National Law University in partnership with the National Academy of Legal Sciences; this event is also part of the project The Jean Monnet Center of Excellence European Fundamental Values in Digital Era, 101085385 – EFVDE – ERASMUS-JMO-2022-HEI-TCH-RSCH. Funded by the European Union. Views and opinions expressed are however those of the author(s) only and do not necessarily reflect those of the European Union or EACEA. Neither the European Union nor the granting authority can be held responsible for them.
26 september 2023
15.00 - 17.00
Online
Registration of participants for the event in Zoom format
Free
SPEAKERS
MODERATORS
Fill form to finish the registration
Form is deprecated, please contact the webmaster to upgrade this form.
Thank you for registration!!
Dear Colleague,
Thank you for registering to attend the VII-th Kharkiv International Legal Forum.
We look forward to your participation. An official invitation would soon be sent to your email. Any queries, please email to forum@nlu.edu.ua.
See you at VII-th Kharkiv International Legal Forum on September 25-29, 2023!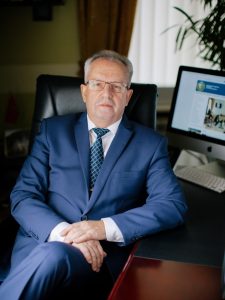 Co-Chairman of Organizing Committee
Rector of Yaroslav Mudryi National Law University
Anatoly Hetman