Kharkiv Real Estate & Construction School' 21
Autumn school for students
Five lectures and master classes from the best specialists of the country in real estate and construction during the V Kharkiv International Legal Forum.
Kharkiv Real Estate & Construction School '21
22-23 September 2021
22 September
15.00 Opening of the School (Vladyslav Kysil / Yuriy Barabash / Artur Bulgakov);
Novelties in the field of land allocation: what has to be taken into account. Bogdan Yaskiv, «TOTUM» Law Firm 15.15 – 16.15 September 22, 2021 OFFLINE.
23 September
Problems of Construction Law. Vladyslav Kysil, KPD Consulting Law Firm 10.00 – 11.30 23 September, 2021 OFFLINE;
Constructing the Chernobyl Confinement through the Eyes of a Lawyer. Construction contracts based on the FIDIC pro-forma. Serhii Gan QC & Contract Manager at Ateliers De France 12.00 – 13.00 23 September, 2021 ONLINE;
Judicial Protection of the Rights of Property Owners and Construction Investors. Vladyslav Kysil, KPD Consulting Law Firm 13.30 – 14.30 September 23, 2021 OFFLINE;
Fraudatory Transactions. Vasyl Krat, Supreme Court 15.00 – 16.00 September 23, 2021 ONLINE;
16.00 – 16.15 Closing of the School.
22-23 september 2021
10.00
9-th floor, Library & Learning Center of the Yaroslav Mudryi National Law University
Registration of participants for the event in Zoom format
free
speakers
MODERATOR
Fill form to finish the registration
Form is deprecated, please cotact the webmaster to upgrade this form.
Thank you for registration!!
Dear Colleague,
Thank you for registering to attend the V-th Kharkiv International Legal Forum.
We look forward to your participation. An official invitation would soon be sent to your email. Any queries, please email to forum@nlu.edu.ua.
See you at V-th Kharkiv International Legal Forum on September 20-24, 2021!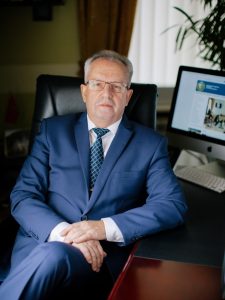 Co-Chairman of Organizing Committee
Rector of Yaroslav Mudryi National Law University
Anatoly Hetman