INTERNATIONAL BANKING LAW SCHOOL
Law school
Date of the event: September 23-25, 2020, the course includes at least 3-4 lectures lasting 1 -1.5 hours.
Approximate number of guests: 20-30 students and graduate students.
Event format: ONLINE Webinar using the ZOOM platform.
Partners: Konrad Adenauer Foundation.
Event language: English and Ukrainian.
Terms of participation: Free.
General theme of the event:
This course gives the student an idea of the origins of the financial crisis of 2007-2009, the response to the emergence of this crisis and the response of financial reform to the crisis, regardless of whether they are legislative and regulatory market. In particular, the causes of this and other financial crises, including the development of the "shadow" financial system, new financial instruments, gaps in regulation and deregulation, monetary policy, compensation practices, accounting deficiencies, central bank liquidity, fiscal incentives, stress testing, enforcement and non-enforcement, and global response coordination.
The discussion format is used as much as possible, and simulations and illustrations are used to focus and encourage classroom participation.
Approximate program of the School:
Webinar 1. Financial Crisis to Fintech;
Webinar 2. Tax Aspects of International Business;
Webinar 3. New technologies in banking sector: a futuristic perspective.
Skills acquired as a result of the course:
• Breakthrough insight into the banking sector from international experts and serious development of key legal skills;
• Opportunity to join the professional community of lawyers and in the form of discussion to get answers to topical issues of banking development;
• Certificate certifying appropriate learning outcomes (only those who demonstrate appropriate learning outcomes through regular attendance at all webinars within the school will receive a certificate of completion of the program).
23 - 25 September 2020
ZOOM STREAMING
FREE
SPEAKERS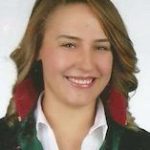 Gökçe Kelahmet was born in İskenderun, a little harbor town located at the most southern point of Türkiye, on 1986. During her education life, she has always followed her path to be able to be a part of academic life. On 2008, She graduated from Marmara University Law Faculty which is located in İstanbul/Turkey, after […]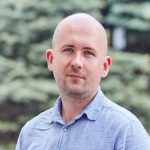 PhD in law, assistant of the Department of Financial law at Yaroslav Mudryi National Law University, Head of the Scientific Advisory Council of the State Institution DFS in Kharkiv region. Topic is "Reasonable economic reason (business purpose): from judicial doctrine to provisions of legislation".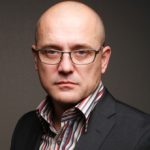 Prof., Doctor of Legal Science, Head of the Department of Financial Law at Yaroslav Mudryi National Law University, first vice-president of National Academy of Legal Sciences of Ukraine.
Thank you for registration!!
Dear Colleague,
Thank you for registering to attend the ІV Kharkiv International Legal Forum.
We look forward to your participation. An official invitation would soon be sent to your email. Any queries, please email to forum@nlu.edu.ua.
See you at ІV Kharkiv International Legal Forum on September 23-25, 2020!
Co-Chairman of Organizing Committee
Rector of Yaroslav Mudryi National Law University
Vasyl Tatsii