Artem Sytnyk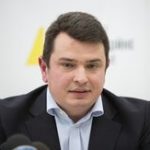 Director of the National Anti-corruption Bureau of Ukraine.
Artem Sytnyk personally investigated or led investigation teams working on more than 300 criminal proceedings, most of which concerned corruption-related crimes.
Successful investigations, carried out by Artem or his team, ensured that many judges and officials of the Security Service of Ukraine, internal affairs agencies, tax police, boarder guard services, district state administrations, region councils, city councils, district councils, State Committees on land resources and water management, State Inspection on consumer rights protection, State Penitentiary Service and State Ecological Inspection were brought to justice for accepting bribes and committing other corruption-related crimes.