Innovations in European legislation in the field of data transfers and circulation
Workshop for practitioners
Workshop for practitioners
"Innovations in European legislation in the field of data transfers and circulation"
Dates: September 27 and 28, 15.00 – 17.00 (Kyiv time)
Languages: Ukrainian and English
Format: online
In the digital age, data are extremely valuable. They form the basis of daily communications and economic models, ensure uninterrupted operation of systems – from transport to medical, from planning of local events to the implementation of space flights, from from the assessment of which preventive measure should be chosen for a specific person suspected of committing a crime to the forecsting of natural disasters.
The incredible amount of accumulated data, the extremely high speed of their transfer and processing, a significant number of subjects involved in data circulation, with different legal statuses and those operating in different legal systems – all this complicates modern legal regulation. At this workshop, we will discuss the innovations of European legislation aimed at more effective regulation of such issues related to data protection, secondary use of data, open data, circulation of personal data and of data that are exchanged by devices and those on which artificial intelligence systems are trained.
The event is organized by the Yaroslav Mudryi National Law University in partnership with the National Academy of Legal Sciences; this event is also part of the project The Jean Monnet Center of Excellence European Fundamental Values in Digital Era, 101085385 – EFVDE – ERASMUS-JMO-2022-HEI-TCH-RSCH. Funded by the European Union. Views and opinions expressed are however those of the author(s) only and do not necessarily reflect those of the European Union or EACEA. Neither the European Union nor the granting authority can be held responsible for them.
27 september 2023
15.00 - 17.00
Online
Registration of participants for the event in Zoom format
Free
SPEAKERS
MODERATORS
Fill form to finish the registration
Form is deprecated, please contact the webmaster to upgrade this form.
Thank you for registration!!
Dear Colleague,
Thank you for registering to attend the VII-th Kharkiv International Legal Forum.
We look forward to your participation. An official invitation would soon be sent to your email. Any queries, please email to forum@nlu.edu.ua.
See you at VII-th Kharkiv International Legal Forum on September 25-29, 2023!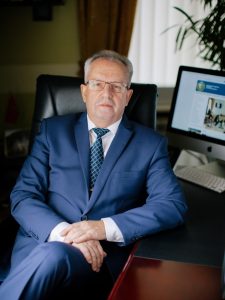 Co-Chairman of Organizing Committee
Rector of Yaroslav Mudryi National Law University
Anatoly Hetman