European Regulation of the Cryptocurrency Market: Implementation in Ukraine
Panel discussion
PANEL DISCUSSION
"EUROPEAN REGULATION OF THE CRYPTOCURRENCY MARKET: IMPLEMENTATION IN UKRAINE"
September 29, 2023
Partners of the event: European Commission, National Securities and Stock Market Commission, University of Central Lancashire, Cyprus (UCLan Cyprus)
On April 20th, the European Union Parliament voted in favor of a draft law concerning the comprehensive pan-European regulation of the crypto industry (MiCA). That's why the issue of European cryptocurrency market regulation and its subsequent implementation in Ukraine is currently one of the key questions.
Regulating the circulation of virtual currencies in the legal realm is a complex process that requires a comprehensive approach and consideration of various positions. Europe is actively involved in research and development based on blockchain technology, so it is important to exchange experiences in order to develop unified approaches for Ukraine.
During the event, particular attention will be given to the discussion of issues such as the regulation of crypto assets at regional, national, and international levels.
Participants will also present a certification program implemented within the framework of the EU Erasmus+ Program.
The event is organized by the Yaroslav Mudryi National Law University in partnership with the National Academy of Legal Sciences. This event is also part of the Jean Monnet project "European Regulation of the Cryptocurrency Market: Implementation in Ukraine," grant number 01126839 – ERCM – ERASMUS-JMO-2023-HEI-TCH-RSCH, funded by the European Union. However, the views and opinions expressed belong solely to the authors and do not necessarily reflect the views of the European Union or the Education, Audiovisual and Culture Executive Agency (EACEA). Neither the European Union nor the grant-awarding body can be held responsible for them.
29 september 2023
11.00 - 14.00
Online
Registration of participants for the event in Zoom format
Free
SPEAKERS
MODERATOR
Fill form to finish the registration
Form is deprecated, please contact the webmaster to upgrade this form.
Thank you for registration!!
Dear Colleague,
Thank you for registering to attend the VII-th Kharkiv International Legal Forum.
We look forward to your participation. An official invitation would soon be sent to your email. Any queries, please email to forum@nlu.edu.ua.
See you at VII-th Kharkiv International Legal Forum on September 25-29, 2023!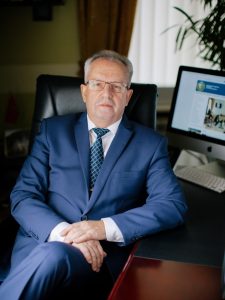 Co-Chairman of Organizing Committee
Rector of Yaroslav Mudryi National Law University
Anatoly Hetman