AI, discrimination and forecasting
Workshop + presentation of the new Center of Excellence
Time: 14.00 – 16.00 Kyiv time (13.00 – 15.00 CET)
The working language is English.
Center for Law, Ethics and Digital Technologies at Yaroslav Mudryi National Law University with support of CEU Democracy Institute (DI) in Budapest invites you to participate in a workshop 'AI, discrimination and forecasting'. This event was partly sponsored by Central European University Foundation of Budapest (CEUBPF). The presentations here in represent the ideas of the speakers, and do not necessarily reflect the views of CEUBPF.
Artificial intelligence is increasingly penetrating all spheres of life, both private and public. Algorithmic tools seem to have serious predictive power, are perceived as accurate and unbiased. At the same time, there are many doubts about the expansion of artificial intelligence tools, related to the consequences of their introduction and deployment, such as discrimination, injustice, and the erosion of democratic procedures. Profound changes in individual and societal experience, especially those related to thinking, decision-making, and freedom of action, are also occurring under the influence of algorithmization. Ultimately, all of this threatens the values we share.
To discuss these issues, we are initiating debates within the framework of the workshop on artificial intelligence, discrimination and prediction.
The event will also feature a new project, the Jean Monnet Center of Excellence, European Fundamental Values in the Digital Era.
If you have any questions, please, contact Yulia Razmetaeva yu.s.razmetaeva@nlu.edu.ua
4 october 2022
14.00 - 16.00
Online
Registration of participants for the event in Zoom format
Free
SPEAKERS
MODERATOR
Fill form to finish the registration
Form is deprecated, please contact the webmaster to upgrade this form.
Thank you for registration!!
Dear Colleague,
Thank you for registering to attend the VI-th Kharkiv International Legal Forum.
We look forward to your participation. An official invitation would soon be sent to your email. Any queries, please email to forum@nlu.edu.ua.
See you at VI-th Kharkiv International Legal Forum on October 4-7, 2022!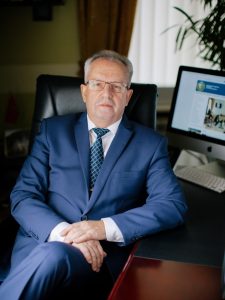 Co-Chairman of Organizing Committee
Rector of Yaroslav Mudryi National Law University
Anatoly Hetman