Viacheslav Potapenko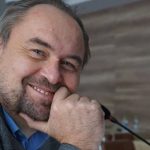 Doctor of Economics, PhD in Geography, Senior Researcher, Master of Public Administration, Director of the Institute of Green Economy, which deals with the implementation of the methodology of sustainable development based on the green economy, the issues of regulatory support for the implementation of sustainable development policy in Ukraine, was the head of the expert group to develop a strategic environmental assessment methodology (2016) and the project manager of the reform support office of the Ministry of Environment (European Union project) on the development of a green economy.
Head and expert of numerous projects in the field of green economy and environmental security supported by UNIDO, FAO, UNDP, UNECE, OECD, UNEP, EBRD, GIZ other international funds and organizations in Ukraine.
He teaches at the Taras Shevchenko National University of Kyiv.