Tetyana Gavrysh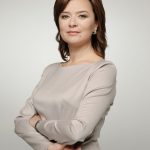 Managing Partner, ILF. 
Tetyana Gavrysh is an expert on investment consulting, risk management in business reorganization, expansion and branching out to new markets. She handles creation of business clusters and public-private partnership projects.
For over 15 years she has been working on institutional changes, with extensive experience of cooperation with governmental agencies.
In 2015-2017, together with her colleagues, she was designing the legislative basis for the transformation of primary healthcare, as well as lobbying the medical reform, which included working with the European Commission.
In 2010 she was heading a project on developing a reform roadmap for the Ministry of Agrarian Policy and Food of Ukraine. She was also managing the project on the consumer cooperation reform, creating a unified countrywide retail network Ukoopspilka on the basis of 2000 organizations and companies. In 2015 she was a motivational speaker for USAID Go Women Program to develop entrepreneurial and leadership skills for women.
Ms. Gavrysh comes recommended by Who's Who Legal:CIS and is among TOP 100 leading Ukrainian lawyers in the field of investment consulting (Client's Choice 2015-1016 ranking of the Yuridicheskaya Gazeta (Legal Gazette). In 2017 she was awarded the state title Merited Lawyer of Ukraine. She was chosen by Ukrainian Law Firms as leading legal consultant on medicine and pharmacy in 2018.
Since 2012 she is the Honorary Consul of Germany in Kharkiv.
With the support of the Honorary Consul the following cultural projects for the development of urban space in Kharkiv were implemented: the book Deutsche Kharkiv, the QR-guide on German Kharkiv, the Mural, dedicated to the 25th anniversary of Ukrainian-German relations, etc.