Olga Chichina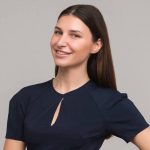 Chairwoman of the Standing Committee on Humanitarian Issues of the Kharkiv City Council.
Ph.D. in Economics, Associate Professor of the Department of International Economic Relations, V.N. Karazin Kharkiv National University, deputy of the Kharkiv City Council, counselor of the city mayor on gender policy.
Member of the All-Ukrainian Non-Governmental Organization "Association of Economists-Internationalists of Ukraine", graduate of the Europe Whole and Free Leadership Academy (2017).
Professionally interesting in world politics, international economic relations, leadership, motivation, time management, local self-government, youth policy, gender policy.