Levan Dzneladze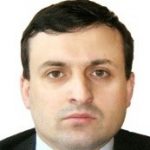 Head of Investigation Department at Investigation Service of the Ministry of Finance of Georgia.
From 2007 to 2020 he served in the Prosecutor's office of Georgia at different positions, from an intern to a head of department. In 2008 he passed the qualification exam for judges specializing in criminal law. In 2019 he was awarded the title of "Honorary Officer of the Prosecutor's Office" and was awarded the appropriate badge.
His professional skills were recognized by different reputable establishments (American Bar Association, British Council, UNICEF, US Treasury Department, OSCE) and acknowledged by their respective certificates.
Since 2019 – Ph.D. researcher at Ivane Javakhishvili Tbilisi State University, Georgia. Title of the dissertation: Confiscation of proceeds of transnational organized crime.