Alok Panigrahi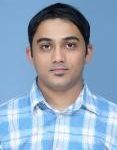 Electrical Engineer and Sustainability Practitioner, Associate Manager (Operations) Adani Power Limited.
Certified Energy Manager, Internal auditor for Integrated Management System and Sustainability Practitioner. 10+ years of diverse experience in the Energy-intensive energy sector in Commissioning, Operations and Auditing. Beyond being a professional, I am also an SDG Ambassador involved with the Nagrik Foundation lead SDG Choupal to generate awareness. An associate with GSFN Network as well as a Climate Ambassador.
I am currently working on various climate-related disclosure standards and frameworks to evolve a proper reporting culture. I am also involved in multiple activities that can lead to better Clean Energy Transition & Net-Zero pathway and Climate Actions to deal with Climate Change.