Ukraine's financial system of victory: the path to economic global leadership
Panel discussion
Discussion panel
Ukraine's financial system of victory: the path to economic global leadership
Partners of the event:
Organizing committee of the panel discussion: Olga Dmytryk, Artem Kotenko, Natalia Maryniv
The financial system of Ukraine's VICTORY: what is it like? This question is on the agenda today as Ukraine fights for its independence, steadily moving towards victory.
Today, we have the opportunity to carefully design and adapt the vectors of development of Ukraine's financial system to restore the economy and ensure the stability of the state, taking into account the best European experience. Taxes. Money. Investments. Financing. Financial risks. Financial security. What should they be like?
Obviously, the taxation system needs to be revised in order to ensure the financial stability of the state, support economic recovery, create jobs, promote the development of small businesses, stimulate investment, innovation and the development of new technologies. It is important that the tax system is transparent and easy to understand and use for both taxpayers and regulatory authorities. Simplification of tax procedures can facilitate the administration of taxes and fees for taxpayers and reduce administrative costs. Another aspect is the fairness of the tax system for all taxpayers. This may include reviewing tax rates, establishing tax incentives, and introducing social support for veterans, internally displaced persons, and war victims. The financial system must ensure financial stability and restore the confidence of depositors and investors. Therefore, the issues of stability and trust, credit market support, liquidity provision, investment support, monetary and foreign exchange market stability, financial security, financial inclusion, and recovery financing are the aspects that require appropriate adjustment to meet the latest requirements. Therefore, the discussion panel aims to create a platform for a fruitful professional discussion of practical challenges in building a financial system of Ukraine that is VICTORY.
27 september 2023
12.00 - 15.00
Online
Registration of participants for the event in Zoom format
Free
SPEAKERS
MODERATORS
Fill form to finish the registration
Form is deprecated, please contact the webmaster to upgrade this form.
Thank you for registration!!
Dear Colleague,
Thank you for registering to attend the VII-th Kharkiv International Legal Forum.
We look forward to your participation. An official invitation would soon be sent to your email. Any queries, please email to forum@nlu.edu.ua.
See you at VII-th Kharkiv International Legal Forum on September 25-29, 2023!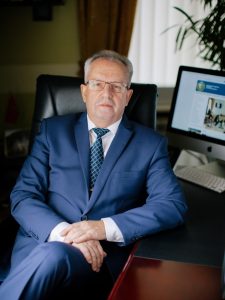 Co-Chairman of Organizing Committee
Rector of Yaroslav Mudryi National Law University
Anatoly Hetman