Transformation of tax regulation under martial law on the way to European integration
Panel discussion on tax law
Panel discussion on tax law
"Transformation of tax regulation under martial law on the way to European integration"
September 26, 2023, 14.00 – 17.00 (Zoom platform)
Partners of the event:
The panel discussion on tax law "Transformation of tax regulation under martial law on the way to European integration" is aimed at highlighting the main aspects of regulatory innovations in tax law and the practice of tax law enforcement under martial law.
Our panel discussion will cover both conceptual and theoretical issues and issues of a narrowly focused practical and applied nature.
The special character of the discussion will be ensured by a mix of approaches of legal theorists and practitioners, cross-national selection of speakers – domestic and foreign experts.
26 september 2023
14.00 - 17.00
Online
Registration of participants for the event in Zoom format
Free
SPEAKERS
MODERATOR
Fill form to finish the registration
Form is deprecated, please contact the webmaster to upgrade this form.
Thank you for registration!!
Dear Colleague,
Thank you for registering to attend the VII-th Kharkiv International Legal Forum.
We look forward to your participation. An official invitation would soon be sent to your email. Any queries, please email to forum@nlu.edu.ua.
See you at VII-th Kharkiv International Legal Forum on September 25-29, 2023!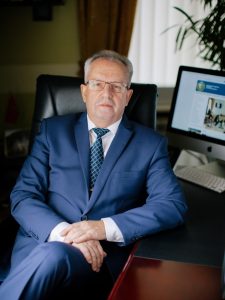 Co-Chairman of Organizing Committee
Rector of Yaroslav Mudryi National Law University
Anatoly Hetman