Development of legal education: current issues and the image of the future
Dialogue discussion
V-TH KHARKOV INTERNATIONAL LEGAL FORUM
(September 20-24, 2021)
DEVELOPMENT OF LEGAL EDUCATION:
CURRENT ISSUES AND THE IMAGE OF THE FUTURE
Dialogue-discussion
on September 24, 2021
16:00 – 18:00
The event will be held on the Zoom platform at the link:
https://us02web.zoom.us/j/85905581043?pwd=cTBXN2xIbEVacVRMWWVLZk1ta0xQUT09
Objectives of the event:
to identify the pressing issues and challenges of the development of legal education in Ukraine;
to discuss the novelties of legal education and ways of their implementation;
to develop further steps for the development of legal education in Ukraine.
Event moderator: Artem Shaipov, Legal Advisor for the USAID New Justice Program
1. REFORM OF LEGAL EDUCATION IN THE FOCUS OF STATE AUTHORITIES (40 min.)
Yuliia Hryshyna, Chairman of the Higher Education Subcommittee of the Verkhovna Rada Committee on Education, Science and Innovation, Doctor of Law
Nataliia Kuznietsova, Chairman of the Working Group on the Development of Legal Education of the Commission on Legal Reform under the President of Ukraine, Doctor of Law, Professor
2. PILOTING THE UNIFIED STATE QUALIFICATION EXAM FOR LAWYERS AND PREPARATIONS FOR THE IMPLEMENTATION OF EFVV 2022 (20 min.)
Oleksandr Pyzhov, Director General of the Directorate of European Integration, Budgeting and Policy Harmonization of the Ministry of Education and Science of Ukraine
3. INNOVATIONS IN THE STANDARDS OF LEGAL EDUCATION. HOW TO ADAPT TO THE NEW REALITIES? (40 min.)
Andrii Boyko, Professor of the National University "Kyiv-Mohyla Academy", national expert of the EU Project "Pravo Justice", Doctor of Law, Professor
Yuriy Barabash, Vice-rector for scientific and pedagogical work and strategic development of the Yaroslav Mudryi National Law University, Corresponding Member of the National Academy of Legal Sciences of Ukraine, Doctor of Legal Sciences, Professor, Laureate of the State Prize of Ukraine in Science and Technology
4. SUGGESTIONS FOR THE CONDITIONS OF ADMISSION TO 2022 IN THE CONTEXT OF IMPROVING LEGAL EDUCATION (20 min.)
Ivan Shemelynets, Director of the Analytical Center of the Boris Grinchenko Kyiv University, legal education expert of the Public Organization "Dejure Foundation", PhD in law
The event was made possible by the support of the American people through the United States Agency for International Development under the New Justice Program
24 september 2021
16:00 – 18:00
The event will be held on the Zoom platform
Registration of participants for the event in Zoom format
free
speakers
moderators
Fill form to finish the registration
cf7form shortcode key error, unable to find form, did you update your form key?
Form is deprecated, please cotact the webmaster to upgrade this form.
Thank you for registration!!
Dear Colleague,
Thank you for registering to attend the V-th Kharkiv International Legal Forum.
We look forward to your participation. An official invitation would soon be sent to your email. Any queries, please email to forum@nlu.edu.ua.
See you at V-th Kharkiv International Legal Forum on September 20-24, 2021!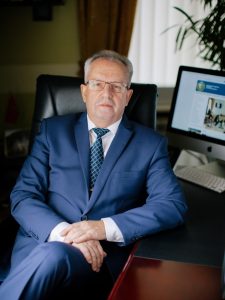 Co-Chairman of Organizing Committee
Rector of Yaroslav Mudryi National Law University
Anatoly Hetman