Current realities of combating war crimes: lessons learned and a look to the future
Panel discussion
Panel discussion
"Current realities of combating war crimes: lessons learned and a look to the future"
September 25, 2023, 14.00 – 16.00 Kyiv time (GMT+3)
Moderator: Serhii Hrynenko, PhD in Law, Associate Professor, Head of the Special Department of the Institute of Legal Training for the Security Service of Ukraine at Yaroslav Mudryi National Law University.
The event will include presentations and discussions on the following issues:
application of international humanitarian law during the war in Ukraine;
criminal legal assessment of acts with signs of war crimes committed during the armed aggression of the Russian Federation against Ukraine;
directions of improvement of criminal procedural legislation to ensure proper investigation of war crimes;
peculiarities of organizing pre-trial investigation of war crimes;
interaction of the security and defense forces of Ukraine in countering war crimes on the territory of Ukraine;
Compensation for damage caused by the aggressor state: ways, mechanisms and prospects.
A collection of abstracts and reports of the participants will be published based on the materials of the panel discussion.
25 september 2023
14.00 - 16.00
Online
Registration of participants for the event in Zoom format
Free
SPEAKERS
MODERATOR
Fill form to finish the registration
Form is deprecated, please contact the webmaster to upgrade this form.
Thank you for registration!!
Dear Colleague,
Thank you for registering to attend the VII-th Kharkiv International Legal Forum.
We look forward to your participation. An official invitation would soon be sent to your email. Any queries, please email to forum@nlu.edu.ua.
See you at VII-th Kharkiv International Legal Forum on September 25-29, 2023!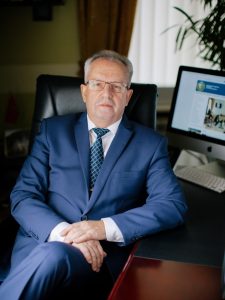 Co-Chairman of Organizing Committee
Rector of Yaroslav Mudryi National Law University
Anatoly Hetman