Business and human rights in the Central and Eastern Europe
Panel discussion
with participation of the UN Working Group on Business and Human Rights
Working languages: English and Ukrainian (simultaneous translation)
The Program could be downloaded
Program Business and Human Rights
Concept note
The main mission of the Kharkiv BHR in CEE Forum is to promote the Business and Human Rights agenda in the Central and Eastern Europe region (CEE), to integrate business, academia and experts communities from the CEE countries to the broader dialogue on BHR issues, to raise awareness and build capacity of the business, civil society organizations, state bodies and academia on UN framework on BHR,  to create the platforms to exchange developments and good practices on BHR for the different groups of stakeholders – governmental bodies, businesses associations, CSOs, academia, to ensure communication and exchange with other regions to draw from the best examples, practices around the world, and ways to address the key challenges on UN Guiding Principles on Business and Human Rights implementation etc.
Background. In the countries of Central and Eastern Europe, the level of UNGPs implementation remains extremely low. There are only a few positive examples in the region of the adoption of National Action Plans on Business and Human Rights (Lithuania, Czech Republic, Poland, Slovenia, Georgia). But the implementations of such NAPs are not stories of the success yet.
The countries of the region have the socialist past. Many of them were the part of the Soviet Union for a long time, others bordered with it to be ruled under the Soviet regime or influenced by it in political and economic ways very much.
Despite the quite different historical background, one face a very similar situation regarding corporate responsibility to respect human rights in the CEE region.
In turn, we make the assumption that the low level of corporate respect for human rights is due to the following factors, which are also common for countries in the region, although in different degrees:
–                     the absence of free private business for a long time, or concentration of State owned businesses in key sectors; strong state control on all economic processes and a large share of state participation in the economy which led to the lack of tradition for business to take responsibility and the lack of expectations of society for responsible business behavior;

–                     long period of undemocratic political regimes in region or being under its strong influence which led to a lack of tradition of understanding the values of human dignity and personal autonomy which core basis of corporate responsibility to respect for human rights; the idea of human rights was subordinate to state policy; collective interest prevailed over the individual/private, legal regulation was based on the principle of the supremacy of the state will, but not on the rule of law principle;

–                     the fall of undemocratic regimes allowed civil society strengthening and development, but the main focus of the CSOs is still state's activities since the state is considered the main threat to human rights. In this sense one finds very few cases in the regions when human rights defenders work with human rights abuses by business;

business and human rights is practically not represented in high schools' curriculum and even in higher education producing lawyers, including corporate lawyers, company managers with lack of awareness on business and human rights issues in the most countries of the region.
| | |
| --- | --- |
| Countries which are expected to participate: | Armenia, Belarus, Brazil, Columbia, Great Britain, Georgia, Denmark, Estonia, Kazakhstan, Kenya, Lithuania, Mexico, Moldova, Germany, Poland , Slovakia, Slovenia, USA, Ukraine, the Czech Republic, Switzerland, Turkey |
| | |
| --- | --- |
| Supported by: | Coordinator of the OSCE projects in Ukraine |
In cooperation with

Polish Institute for Human Rights and Business

Key partners:

Parliamentary Commissioner on Human Rights


Global Business and Human Rights Scholars Association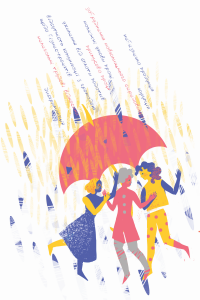 9.00-18.00

Panel discussion "Business and Human Rights in Central and Eastern Europe: Achievements, Trends and Challenges"

9.00-9.30

Opening greetings

Mr. Yurii Barabash, Vice-Rector of the University

Ambassador Henrik Villadsen, Coordinator of the OSCE projects in Ukraine

Ms. Valeriya Kolomiets, Deputy Minister of Justice of Ukraine on European
Integration

Ms. Lyudmila Denysova, Parliamentary Commissioner on Human Rights

Ms. Anita Ramasastry, Chair of the UN Working Group on Business and Human Rights, the Roland L. Hjorth Professor of Law and the Director of the Graduate Program in Sustainable International Development at the University of Washington School of Law

9.30-12.15

I Session: Business and Human Rights in Eastern Europe region: main trends

Moderator: Ms. Elżbieta Karska, member of UN Working Group on Business and Human Rights, Professor and the Head of the Department of Protection of Human Rights and International Humanitarian Law and the Director of the Institute of International Law, European Union and International Relations at the Faculty of Law and Administration, Cardinal Stefan Wyszyński University in Warsaw, Poland

Panelists:

Ms. Beata Faracik, Co-Founder of the Central and Eastern European Business and Human Rights Association, President of the Polish Institute on Human Rights and Business, Poland

Mr. Jernej Letnar Černič, PhD, Co-Founder of the Association, Faculty of Government and European Studies, Nova Univerza, Slovenia

Ms. Ganna Shvachka, PhD, Head of Charity Fund "Ukraine-Slovakia SOS", Head of Civic Association «SME SPOLU», Slovak Republic

10.30-10.45 Break

Ms. Salome Zurabishvili, Executive Director, CIDA and Global Compact Network Georgia

Mr. Aleh Gulak, Belarusian Helsinki Committee, Belarus

Ms. Tatyana Zinovych, Acting director of the Legal Policy Research Centre, Kazakhstan

Mr. Pancho Valchanov, President of the Institute for Business and Human Rights, Moldova

Ms. Ani Khachatryan, Armenian Environmental Front,Armenia

Ms. Olena Uvarova, PhD, Head of the International Lab on Business and Human Rights in Yaroslav Mudryi National Law University, Ukraine

Discussion

12.15-13.00

Break

13.00-13.30

Presentation of the Research on Business and Human Rights in time of Covid 19

Office of the Ukrainian Commissioner on Human Rights

in cooperation with Danish Institute for Human Rights

13.30-15.30

II Session: Combining efforts: Effective instruments to ensure responsible business conduct

Moderator: Ms. Natalia Stupnytska, Rule of Law and Human Rights
Programme Manager of the OSCE Project Coordinator in Ukraine

Key presentation by Ms. Tatyana Sakharuk, Executive Chair of the UN Global Compact in Ukraine:

Implementation of SDGs: Business and Human Rights Correlations

UN Global Compact in Ukraine in cooperation with Ministry of Economy of Ukraine will present Ukrainian experience

Business companies will share good practices

Mr. Nicolaj Sonderbye, Senior Democracy and Human Rights Advisor, UNDP Ukraine

UNDPs potential role supporting Ukraine in promoting Business and Human Rights

Ms. Ganna Khrystova, Doctor of Legal Sciences, Senior Project Officer, Council of Europe's project "Internal Displacement in Ukraine: Building Solutions"

Corporate Responsibility to Respect Human Rights of Internal Displaced Persons

Ms. Narmina Strishenets, Communications and Advocacy Analyst, UN Women in Ukraine

Business and Gender Equality

15.30-16.00

Break

16.00-18.00

III Session: Business and Human Rights between now and 2030: Key Advancements and Key Challenges

Moderator: Mr. Oleksandr Sydielnikov, PhD, Rule of Law and Human Rights
Project Officer of the OSCE Project Co-ordinator in Ukraine

Key speaker: Ms. Anita Ramasastry, Chair of the UN Working Group on Business and Human Rights

Discussion with participation of:

Ms. Nataša Bergelj, Head of Human Rights Department at the Ministry of Foreign Affairs of Republic of Slovenia

Ms. Aistė Jakštienė, Second Secretary of Human Rights Division of the Ministry of Foreign Affairs of the Republic of Lithuania

Human Rights Secretariat of the Government of Georgia

Ms. Olena Stepanenko, Representative of the Ukrainian Parliamentary
Commissioner for Human Rights on Socio-Economic and Humanitarian
Rights

Ms. Olha Boiko, European Business Association
Representatives of region's state bodies and business

Ms. Marina Kupchuk, Investment Department of the Ministry of Economic
Development, Trade and Agriculture of Ukraine

Directorate for Strategic Planning and European Integration of the Ministry
of Justice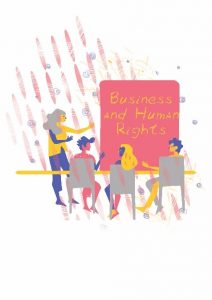 September 24, 2020
9 a.m. - 6 p.m. (Kyiv time))
On-line (zoom)
Free
Moderator
Speakers
Thank you for registration!!
Dear Colleague,
Thank you for registering to attend the ІV Kharkiv International Legal Forum.
We look forward to your participation. An official invitation would soon be sent to your email. Any queries, please email to forum@nlu.edu.ua.
See you at ІV Kharkiv International Legal Forum on September 23-25, 2020!
Co-Chairman of Organizing Committee
Rector of Yaroslav Mudryi National Law University
Vasyl Tatsii