Agribusiness in the context of agroecocide: current challenges, responsibility issues and lessons of sustainability
Panel discussion
Yaroslav Mudryi National Law University
VII Kharkiv International Legal Forum
Panel discussion
"Agribusiness in the context of agroecocide: current challenges, responsibility issues and lessons of sustainability"
September 29, 2023, 10.00 – 14.00 (Zoom platform)
Areas of the Discussion Panel:
Agribusiness under martial law: problems of legal support of agricultural production and agro-protection relations;
Legal basis for the use of agricultural land under martial law and organization of its humanitarian demining;
Agroecocide: concept and issues of liability: national and international legal aspects;
Peculiarities of taxation of agribusiness during the war;
Mechanism of bankruptcy of agribusiness entities under martial law, etc.
Supported by:
29 september 2023
10.00 - 14.00
Online
Registration of participants for the event in Zoom format
Free
SPEAKERS
MODERATORS
Fill form to finish the registration
Form is deprecated, please contact the webmaster to upgrade this form.
Thank you for registration!!
Dear Colleague,
Thank you for registering to attend the VII-th Kharkiv International Legal Forum.
We look forward to your participation. An official invitation would soon be sent to your email. Any queries, please email to forum@nlu.edu.ua.
See you at VII-th Kharkiv International Legal Forum on September 25-29, 2023!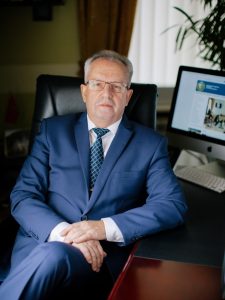 Co-Chairman of Organizing Committee
Rector of Yaroslav Mudryi National Law University
Anatoly Hetman