Rostyslav Kurinko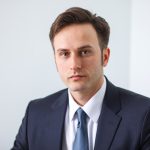 Private consultant, professional in the field of corporate social responsibility (CSR), sustainability, socially responsible investing, non-financial and integrated reporting. Official tutor of the Global Reporting Initiative (GRI), qualified CSR consultant on EBRD Business Advisory Services Programme, a certified graduate of the UN PRI Academy.
Rostislav worked in the Federation of Employers of Ukraine (from 2005 till 2011). This organization brings together and represents the interests of 8.500 Ukrainian companies. Over five years of active work he has held various positions, joining the organization as a specialist, and leaving in the position of the Deputy Director-General. He also took a part in position of the adviser at the National Official Delegation of Ukraine to the International Labor Conference 2005-2008, Geneva.
Today, Rostislav has more than 10 years of successful experience of working as a CSR professional. There are big companies and organizations like Metinvest, Group DF and Avon, the United Nations Global Compact, the European Bank for Reconstruction and Development (EBRD) and others between his clients and partners.
He has gained expert recognition at the national level, and, as part of the of the Presidential Decree's realization, Rostislav Kurinko was invited to join a group of experts to develop the first fundamental document for the country in the field of CSR – National Strategy for Corporate Social Responsibility. In September 2013, by open voting, leading invited experts elected Rostislav as a secretary of the Working group for the coordination, high-standard and professional work for drafting the National Strategy for CSR.