Law and security in the context of European and Euro-Atlantic integration
panel discussion
The discussion is intended to debate topical issues of the European integration dealing with trade and sustainable developments, particularities of deep and comprehensive free trade area between Ukraine and the EU, implementation of Association Agreement, influence of Brexit on further development of the European Union, and concept of national and international security, European security initiatives, NATO position in international security system, European and Euro-Atlantic integration: experience of European and American countries, Euro-Atlantic strategy of Ukraine, role of women in prevention of conflicts and peace building. The goal of the panel discussion is to create a platform for an open dialogue between experienced politicians, government officials, representatives of international organizations (EU, NATO, OECD), NGOs, legal business, academics of Ukraine and foreign states within core challenges of legal dimension of the European and Euro-Atlantic integration.
Main points to discuss
Legal scope of the European integration

Achievements and challenges in 

implementation of EU-Ukraine Association Agreement

Current concept of international and national security
NATO in international security architecture
September, 28th, 2018
9.30 - 18.30
Conference Hall, 10 floor, Library&Learning Center of the NLU, Pushkinska Str. 84-A, Kharkiv
Speakers
Coordinators
Partners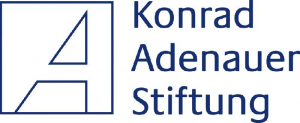 Thank you for registration!!
Dear Colleague,
Thank you for registering to attend the II Kharkiv International Legal Forum.
We look forward to your participation. An official invitation would soon be sent to your email. Any queries, please email to forum@nlu.edu.ua.
See you at II Kharkiv International Legal Forum on September 25-28, 2018!
Co-Chairman of Organizing Committee
Rector of Yaroslav Mudryi National Law University
Vasyl Tatsii