Agribusiness today: Protection Algorithms
Training
Moderators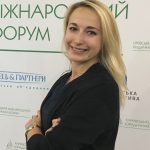 PhD, coordinator of a certificate educational program "Lawyer in agribusiness" at Yaroslav Mudryi National Law University
| | |
| --- | --- |
|   | Partners of the training : |
| | Public union Agrofoodclaster – Kharkiv |
| | Advocate company |
Training is organized for:
Practicing lawyers specializing in an agricultural sphere and land law relationships
Company managers (agricultural and recycling companies, farms, agricultural cooperations, etc.)  
Representatives of structural units of regional and district administrations connected with agricultural complex 
Representatives of local communities
Agricultural advisors
Representatives of public organizations in agricultural sphere
Consulting and auditing specialists working in the sphere of land and agrarian markets
Lecturers
Students and postgraduates of law universities and institutions of higher education
Others if interested
Objectives of training:
Analyze current status and trends of agribusiness development in Ukraine in the conditions of European integration
Familiarize with main ways of protection of cooperative and corporate rights of agribusiness subjects
Explore main protection aspects of land rights and agrarian business from raider attacks
Analyze questions on land disputes and explore resolving practice.
Participating in the training will provide following possibilities:
Receive information on current changes and trends of development of agrarian and land legislation
Receive suggestions of experts on how to prevent raidering in agrarian business and mechanisms of overcoming it
Study protection mechanisms of corporate rights of agribusiness subjects
Receive an overview of current law practice in the sphere of land relations
Receive information on mechanisms of state support for agribusiness subjects
Receive a case analysis of current agribusiness problems
Study ways of rights protection of agribusiness subjects
Certification
Activities at III Kharkiv International Laegal Forum are certified by Ukraine Bar Association. Lawyers-members of the Bar will receive a certificate.
September 28, 2019
9.30 am – 1.30 pm
Conference Hall of the Educational Library Complex of the Yaroslav Mudryi National Law University, 9th Floor, Pushkinskaya 84-A, Kharkov
4 hours
380 UAH
https://secure.wayforpay.com/button/bbd5e4725711c
Speakers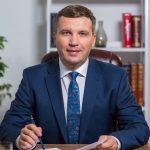 Doctor of Legal Science, Professor – Supreme Court`s Grand Chamber judge. In 1998 graduated from Yaroslav Mudryi National Law University. Obtained PhD in 2002, Doctor of Science – in 2008. Prior to appointment in November 2017 as a judge at Commercial Cassation Court within Supreme Court worked at various positions at Yaroslav Mudryi National Law […]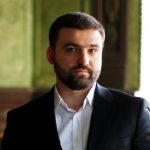 Managing partner of "Zhytchenko and partners" law firm. Lawyer, Head of Kharkiv branch of Ukraine Bar Association, member of Board of Kharkiv branch of Ukraine Lawyer Association. Has taken part in more then 700 judicial proceedings, with a winrate of 93%. Actively contributes to the development of legal science and practice, performs as a speaker […]
Thank you for registration!!
Dear Colleague,
Thank you for registering to attend the ІІІ Kharkiv International Legal Forum.
We look forward to your participation. An official invitation would soon be sent to your email. Any queries, please email to forum@nlu.edu.ua.
See you at IІI Kharkiv International Legal Forum on September 24-28, 2019!
Co-Chairman of Organizing Committee
Rector of Yaroslav Mudryi National Law University
Vasyl Tatsii